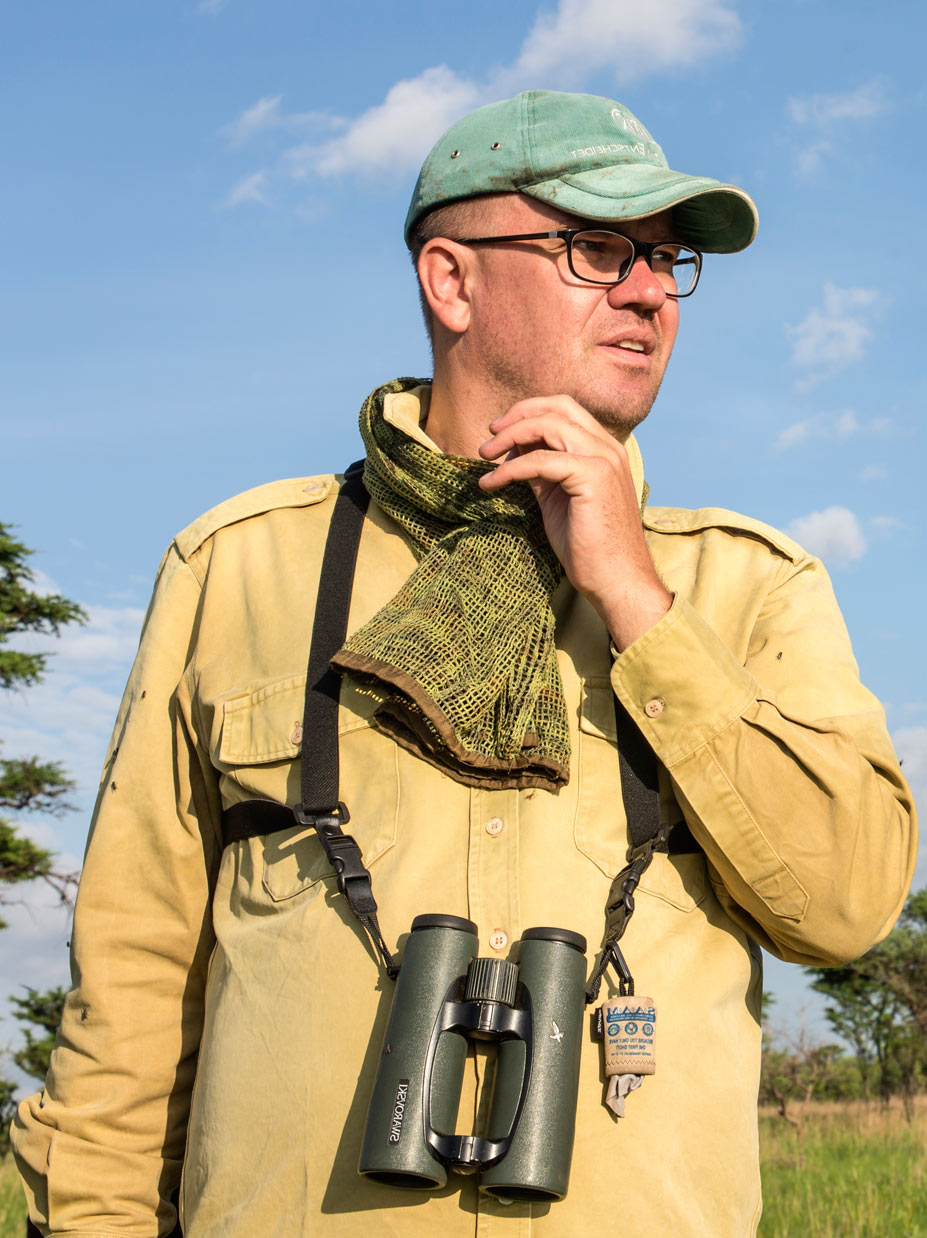 Christian: CEO & Professional Hunter
I was born in September 1971 and raised in Germany in a relatively small village between the towns of Münster and Warendorf, called Ostbevern.
At about age 14 I started to work for my Uncle. My Uncle was a true German hunter who went for 40 consecutive years to Poland to hunt Roebucks and Red Stags while also taking care of his own 450 hectares hunting grounds just outside the village. When he turned 76 I had the privilege to take him out to Hungary on a quest for a Roebuck with antlers heavier than 500 grams. We accomplished that!
While my father and grandfather had taught me how to deal with the thieves of the fruits of our cherry trees, my uncle, who was married to my Mom's sister, introduced me to hunting and the German hunting culture!
A couple of years later after graduating at high school at age 19 I joined the German army. Those days there was not much going on in the army. Not knowing what to do with my life at age 21 my father made sure I learn something substantial and he worked me into our local bank on a three year traineeship. Here I graduated with minimal effort with excellent marks.
Although I was meant to stay at the bank, I was drawn by my high school mates to university. It was a great time and before being even half way through university I was pulled into a traineeship with a global reinsurance company: first station, South Africa. After three months I returned, set up a booking agency for hunters and quickly became a quite successful player in the market with the focus on Western, Eastern and Central Africa.
Over the years I travelled to each African country that one can hunt in. Infected with the African bug it was mandatory that I leave Germany and start my own outfitting business.
On January 3rd, 2005, I incorporated Uganda Wildlife Safaris, we acquired concessions in 2008 and 2009, developed them. On January 1st,2016 we took over Ateker Safaris which operates the Karamoja North concessions around the Kidepo Valley National Park.
At present we are Uganda's largest privately owned wildlife conservation company.
Christian is married to Catherine Auma and blessed with four kids, two beautiful girls and two boys.